Welcome to LCR.
Sidecar racing is a team-sport.
Only if driver and passenger work as a perfect team together they can win.
This is also our idea of working in our LCR-Factory.
We are one team with the drivers and we work for the success of our drivers!
We produce sidecars for your success!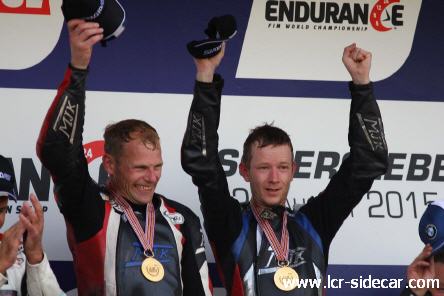 FIM SIDECAR WORLD CHAMPIONS 2015
Bennie Streuer und Geert Koerts
Congratulations to the FIM Sidecar World Champions 2015.